DO YOU OWN A PERFORMANCE VEHICLE? YOU'LL NEED THIS...
P3 Gauges offer a specialist range of gauges that are fully integrated into an OE air vent providing a clean and sleek look once installed.

All P3 vent gauges are colour matched to seamlessly match the standard interior light display.

The flagship OBD2 gauges feature a multi-function digital display that allows you to view critical vehicle metrics like coolant temperature, intake air temperature, ignition timing, speed, RPM and battery voltage.

The P3 OBD2 Gauge also allows you to read and clear fault codes. The feature that gets used the most however is 0-60 timer!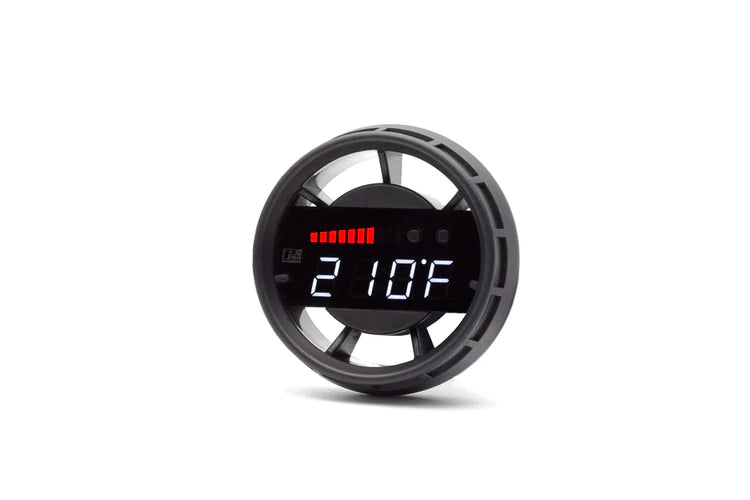 THE ULTIMATE GAUGE SOLUTION
P3 OBD2 gauges plug into the OBD2 port to read a range of data directly from the vehicle. Data is displayed on an OEM+ colour-matched digital display

View engine temperatures, battery voltage, digital speed, performance timers and more, all at the touch of a button.
MORE THAN A BOOST GAUGE
The P3 Analogue gauge pulls information through analogue sensors only. It does not connect to your vehicle's network.Kits come complete with the colour-matched P3 display and 80 PSI analogue boost sensor.