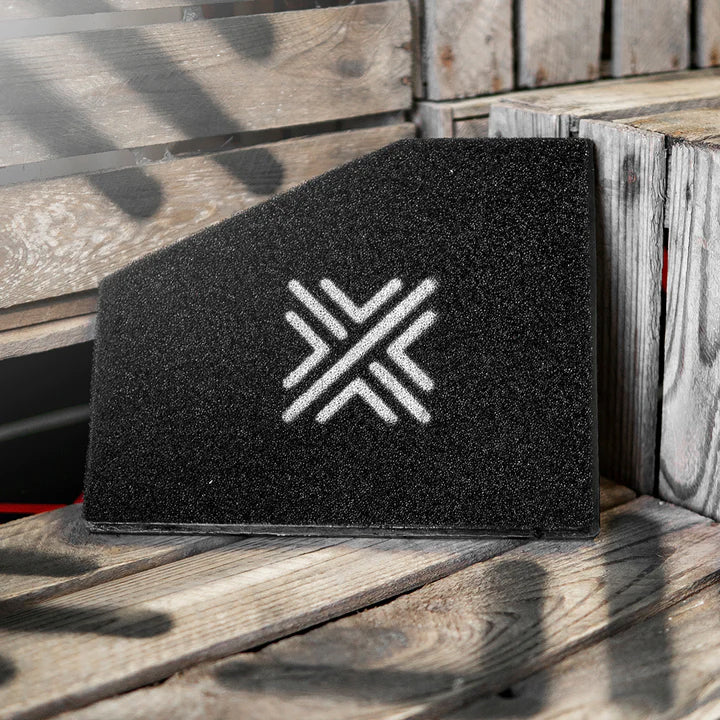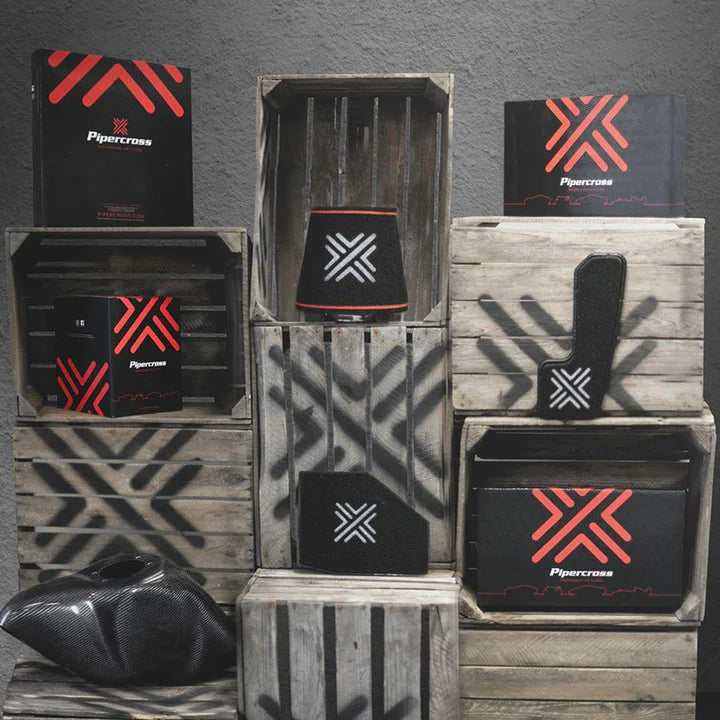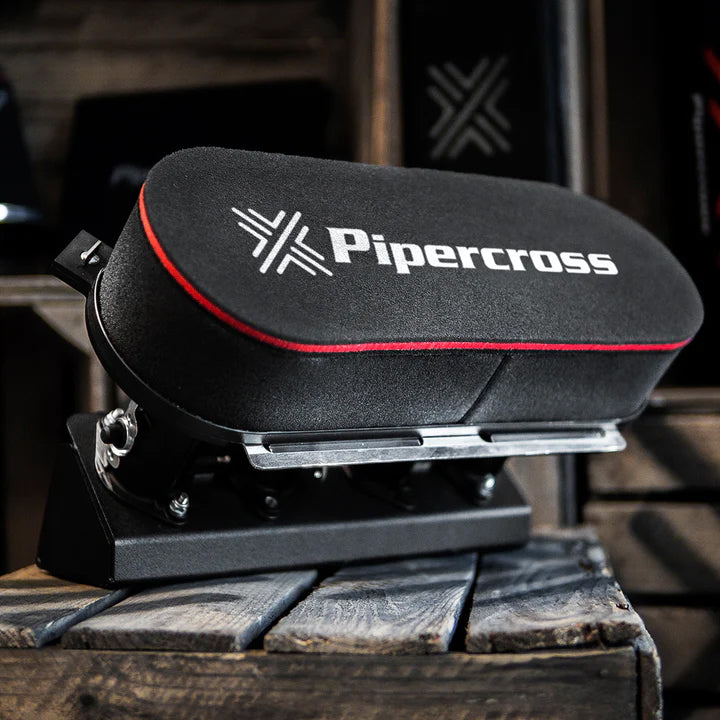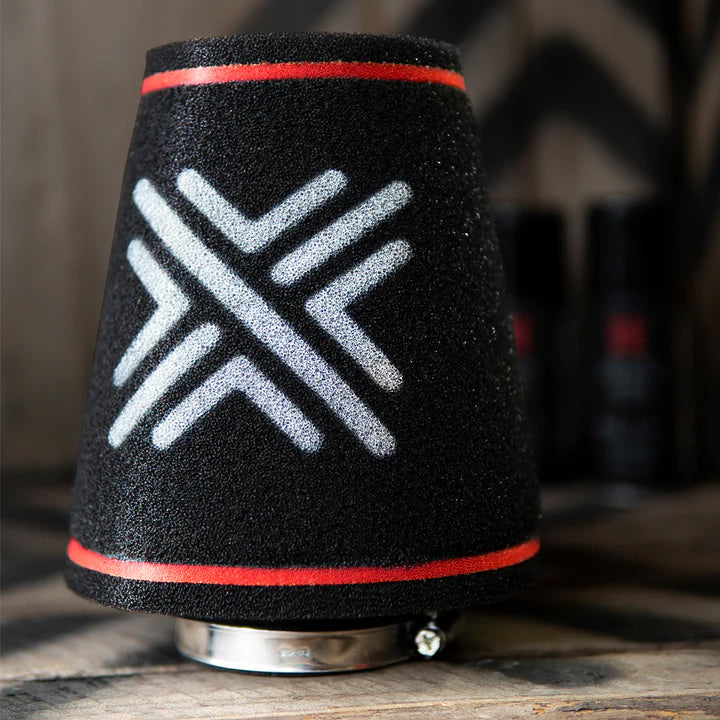 Fast Road Filters
Do you have a race car or are you looking for fast road performance?
No Problem Shop the Pipercross range now!
For over 35 years, Pipercross have endeavoured to develop the best air filters on the market, in both performance and filtration. Opting to use foam for its greater dirt retention capability while not restricting flow, which has allowed Pipercross to keep vehicles of all types, performing their best throughout your ownership. Manufacturing in the UK using high quality parts, many of which are locally sourced, each filter is created by hand in a step by step process, ensuring the highest level of quality control at every stage of this process.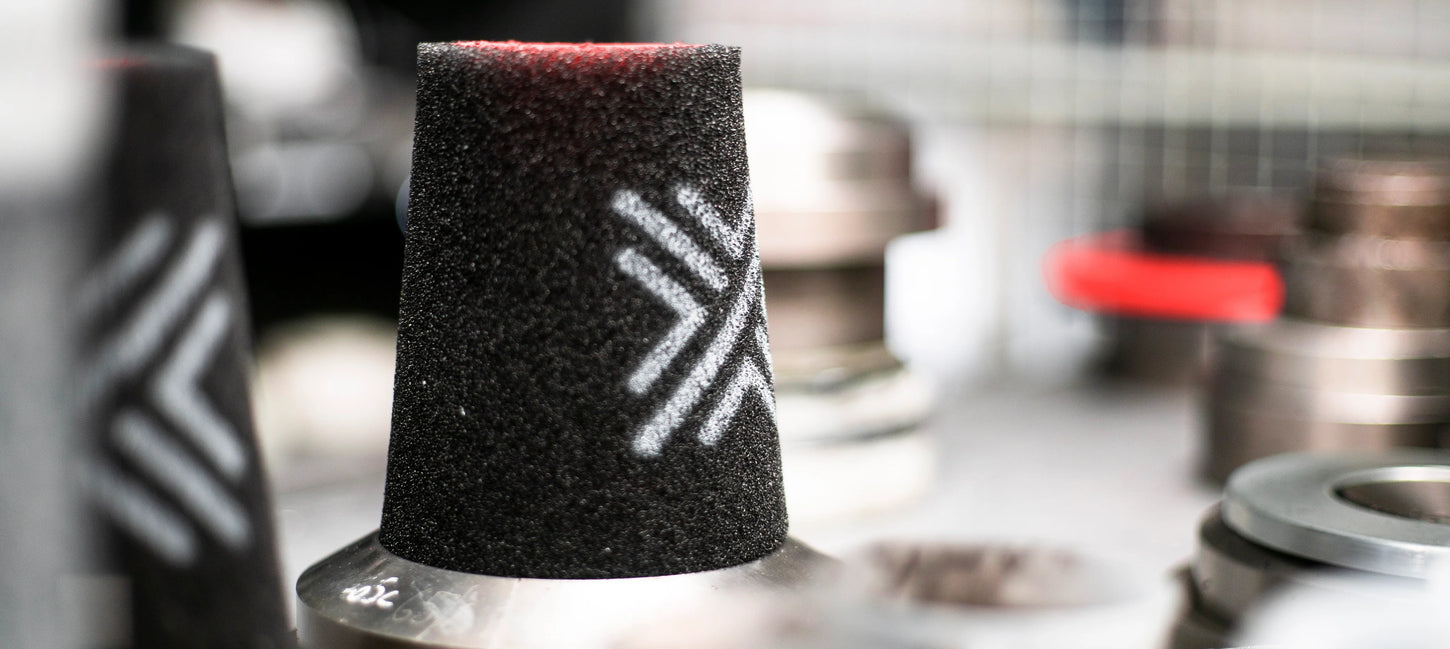 Foam filters take the idea of having larger holes and using oil to catch dirt particles as a cotton filter would, but by using a different format. The multilaminate reticulated foam uses layers of different specifications of foam, each later catching different sized particles whilst allowing the air to flow freely, stopping the loss of performance over time that other filters suffer from.
This great foam format was developed alongside race teams across the world, this form of development has enabled us to produce some of the most technologically advanced filters on the market. Using Pipercross's state of the art test cell, Pipercross check the flow rates of their panel filters are flow rates of over 1000 CFM (cubic feet per minute) as well as air depression readings, doing this as multiple stages of development allows us to test against the OEM filters. This allows us to create an improved aftermarket product that won't affect your manufacturers warranty.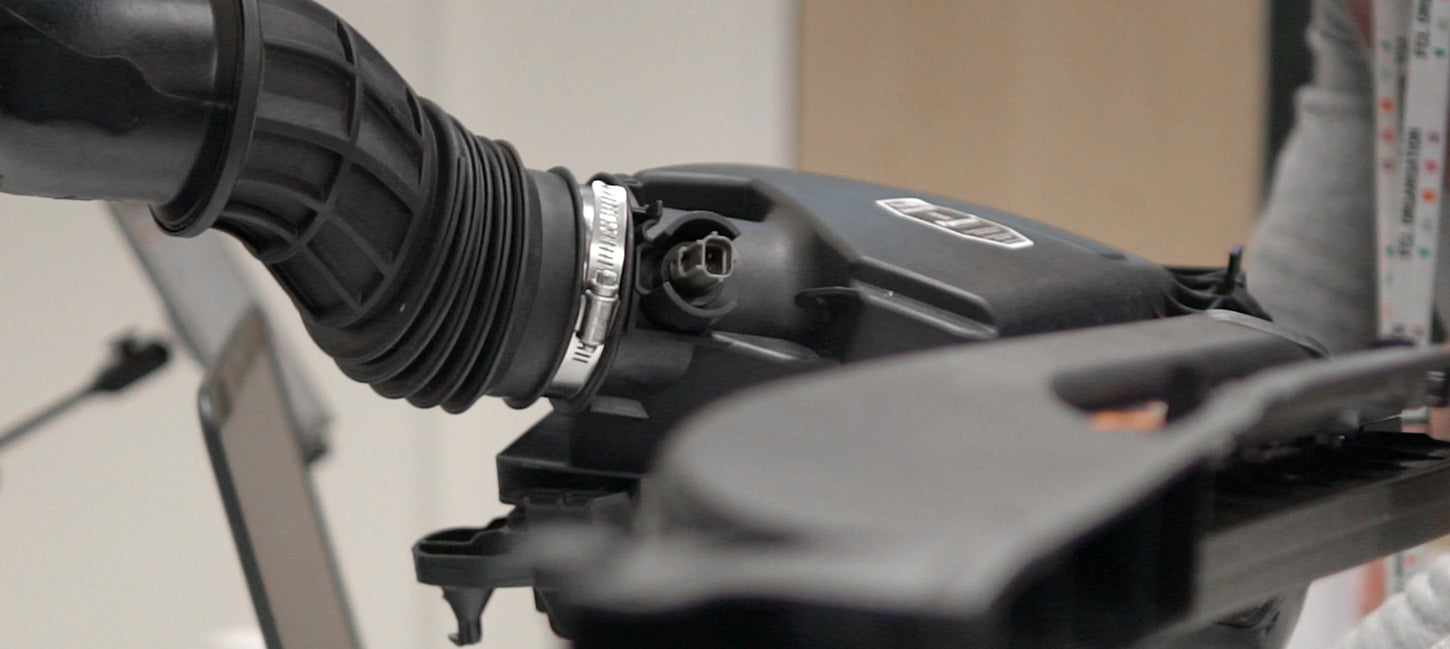 Every panel filter created is done as a direct fit replacement, meaning no modification is needed to fit these parts. This means over 30% more airflow for a simple job that you can do at home.
Not to limit ourselves to just panel filters, we use this great technology across the board, from our air intakes systems to our specialist competition filters and everything in between. This same great foam is also used in trains, buses and lorries, helping to keep the world running day in, day out.
Offering Lifetime purchasers warranty across all our panel filters, we have the confidence that they will last. Simply wash the filter every 20,000 miles or every year to keep it in tip top shape.